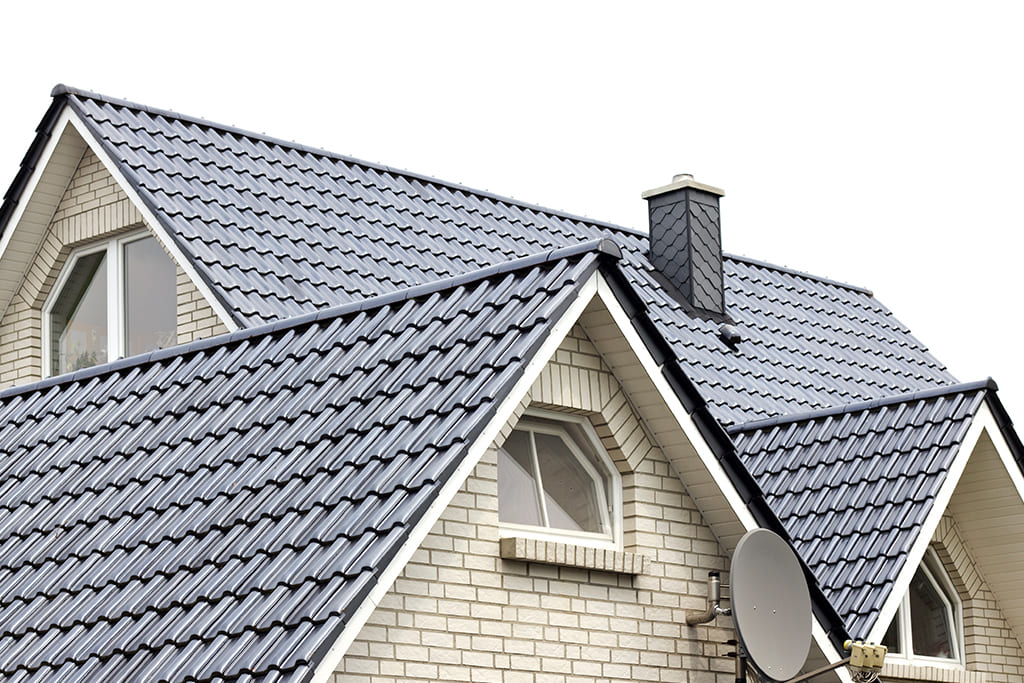 The harsh weather of winter is over and spring has arrived in Rockwall, Texas. Of course, spring is notorious for rainy weather, and so it's a great time to reassess what condition your roof is in. You need to make sure that it is ready for another year of being the main defense system for your home against everything that the weather may throw at it.
How long was your roof rated?
One thing to consider is simply that different roofing materials are rated for different lengths of time. For example, most people have asphalt shingle roofs. These will generally last around 20 to 30 years. But there are many other materials, such as a sheet metal roof that may last for 70 years or a clay roof that could last for 50 years. Some people also use metal roofing tiles or solar panels over their roofing system.
No matter what type of materials you have, it's best to do this roof assessment once a year, just to see how it is holding up. But it's also important to consider the projected longevity because these assessments become even more important as you near that life expectancy.
The Key Reason Maintenance Is So Important
Certainly, you need to maintain your roof because you need to know when it's time to make repairs or have a replacement done. But remember that it's about more than just the roof. Water damage inside of a home can be devastating, leading to extensive issues like rot, mildew, mold, discoloration and even structural damage. It does not take much water at all to damage drywall, wood, electrical systems and much more.
Essentially, if you wait until you start to see this interior damage, you can be sure of two things. First, it is going to be more expensive to repair that damage and fix the roof than if you would have just repaired the roof to begin with. Secondly, a lot of interior water damage is going to be hidden, so the issue is probably much more extensive than anything you're actually going to see inside your home. This is not something you want to put off.
What Should You Look For During The Inspection?
You can start the inspection by looking for obvious signs of damage, such as missing shingles. Some shingles may also be cracked or curling. If you have asphalt shingles, even those that are still nailed in place could have lost some of their asphalt covering, rendering them far less effective.
One key thing to do is to clean your gutters every year. First and foremost, this helps water drain away effectively, reducing potential damage to your home. But you can also find evidence of damage to your shingles. If there are a lot of asphalt grains in the gutters, you know that the shingles themselves are wearing out.
Finally, you want to do some of your inspection from the inside. Go in your attic to see if there are signs of discoloration or even wet patches. This is often where rot or mold will begin. From the outside, as these issues progress, you may see the roofline sagging or other evidence of clear damage. Even if the roof looks fine from the outside, finding water damage inside tells you that there is a leak somewhere.
Being Proactive Pays Off
It's very difficult to find leaks once they begin, especially when they're small. As discussed, it can also be far more expensive. Being proactive and doing an inspection allows you to limit the damage and the costs of a repair. And even if you need a roof replacement, doing it as soon as possible limits the interior damage to your home and keeps it a safe and healthy living space for your family.
Many roofing issues can be expensive, but they can also be covered by homeowners insurance in Rockwall. It's important to know how your policy works and what type of protection it may give you. If you'd like to talk to an agent who is not constrained to any one insurance company, but that can help you find the exact policy you need from many different sources, we encourage you to get in touch with us today.