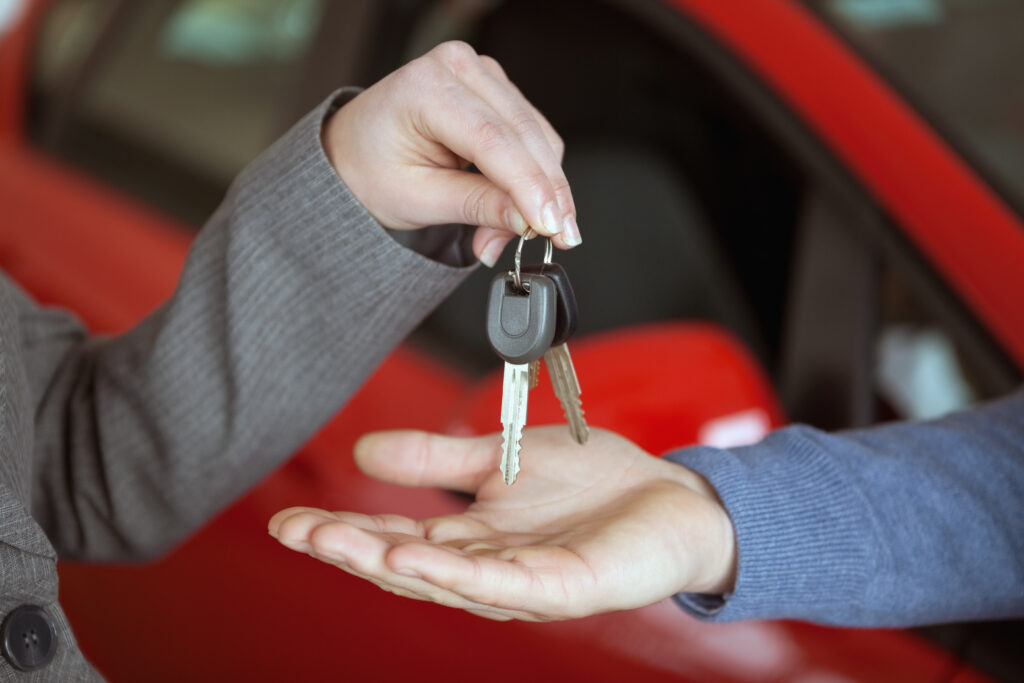 It's highly likely that you've loaned your car to someone before, and you have probably borrowed a car from someone else. The vast majority of people will eventually let a friend or family member drive their car at some point.
For example, a college student may have a roommate who needs to go home for the weekend but who doesn't have a vehicle. If that student is staying at college, they may just let the roommate borrow their car. Or it could be a situation in which a group of adult friends are on a road trip together, and they share duties driving the vehicle, even though it is only owned by one of the people in the group.
These are just a few examples, but the big question you may be asking if you let someone borrow your vehicle – for any reason – is whether or not they are going to be insured.
You know that you have car insurance on your vehicle, and you know that you are protected if you get into an accident. But what happens if your friend is driving it and they get involved in an accident? What does this mean from an insurance perspective, and how are you going to get your car repaired?
Most insurance policies go with the car
Generally speaking, in Texas, insurance does not follow the person. It follows the car. At least, the car takes precedence, and the driver comes second. It is the vehicle that is insured, regardless of who paid for that insurance policy.
What this means is that you have loaned your insurance policy to your friend when you loaned them your vehicle. You're letting them drive, but you're also letting them use your policy to protect the vehicle while they do so. If they get into an accident, your insurance still covers it just as if you were driving.
Who pays your deductible?
In this situation, you would still be responsible for the deductible. If you have a deductible of $1,000, for instance, you'd at least have to pay this much before insurance would start taking over. You could certainly ask the person to whom you loaned the car to reimburse you for the thousand dollars, but that is a personal matter between the two of you, and not an issue for the insurance company.
Are all policies this way?
This is how insurance policies generally work in Texas, but it is crucial to read your specific policy to make sure that it is not unique. Every driver needs to know precisely what they have purchased when buying their plan. Never make any assumptions and always double-check before loaning out your vehicle.
Are your rates going to go up?
Your rates may or may not go up. It can be different depending on whether or not the driver lives in the same house with you and if you have to add them to your insurance policy. If they're officially on your policy, then your rates will probably increase.
For example, parents will often have to add their children to their insurance policies, and this can push the rates up. If a child uses your car and crashes it, that is also going to increase your insurance rates.
If you don't have to add that driver to your policy because they're not part of your household, this can help to keep your rates down. In the example above about simply loaning your car to a friend, it is clear that this was a one-time event and not a consistent situation. You do not have to add someone onto your insurance policy just because you let them drive your car one time.
But, if they got into an accident, the claim will still show up on your record. You may not have crashed the car, but the insurance claim was made on your behalf, and this could eliminate some discounts that you otherwise would have qualified for.
Do you have the right insurance?
If you plan to loan your car to someone else, and especially if this is something that you do on a regular basis, it's crucial that you understand that you have the right insurance policy to cover your costs at all times. Make sure you know what your plan needs to do, how to add the right clauses and what steps to take if you need to use that policy.