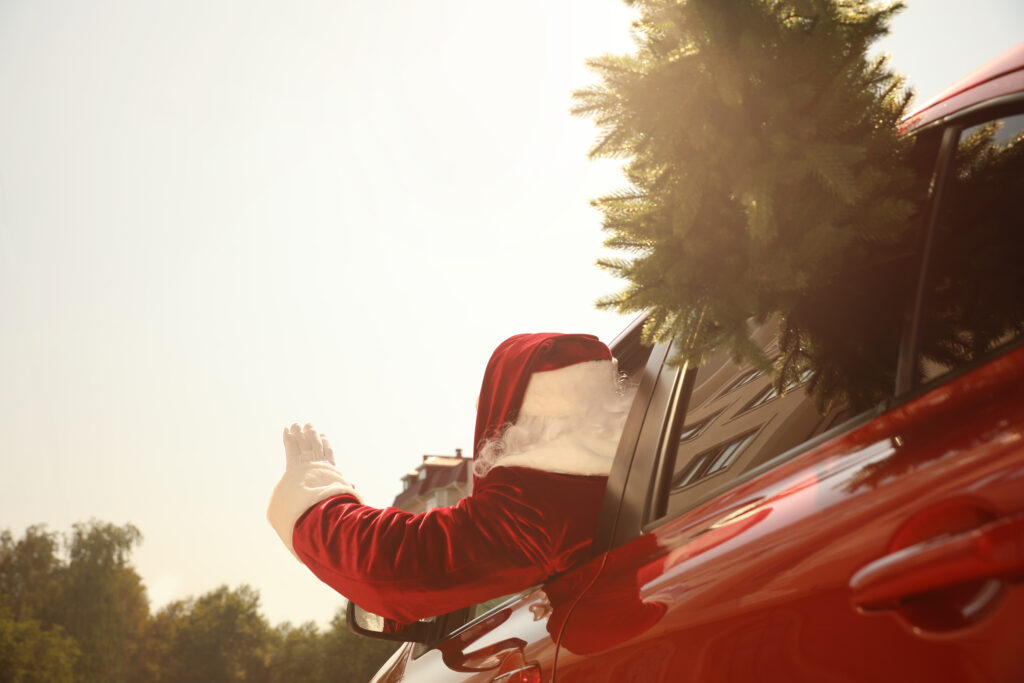 The Christmas season leads to a lot of extra traveling. This can certainly be done safely, creating a festive and fun season. But it also does increase the risks that you and your family face over the holidays. As such, it's important to know how to keep yourself safe.
Remember, the emphasis on travel increases your exposure to other drivers' mistakes. The more time that you spend on the road, the more likely it is that someone around you will make a mistake and cause an accident. Holiday travel also brings with it other challenges, such as drivers who are on unfamiliar roads or people who are impaired by drugs or alcohol after going to social gatherings. It is a dangerous time to drive, but also when you're likely to drive far more.
So how can you keep yourself safe this year? Below are a few tips that could save your life and keep you out of the hospital.
Check the weather
It's always important to check the weather before you leave the house, just so you know what to expect. For instance, if it's supposed to rain and then cool down dramatically, you know there could be issues with black ice on the pavement. You also want to watch out for fog, sleet, rain, or even snow, because they can reduce visibility on the road.
Put your seat belt on
It's incredibly important to wear a seat belt, but it's something that people will often skip if they're in a hurry or just driving a short distance. But reports claim that seat belts save around 15,000 lives every year by reducing the severity of accidents. A seat belt can't prevent a crash, but it can make sure you survive it.
Don't drive if you're tired
Many people, such as college students who are driving home for the holiday break, may have to do so late at night or early in the morning. This can lead to fatigued driving – or drowsy driving – which takes hundreds of lives annually. Try to drive during the day, get plenty of sleep beforehand, consider drinking a cup of coffee if you need it and don't be afraid to pull over and take a break if you're too tired.
Avoid distractions
It is always important to avoid distracted driving, but especially around the holidays. People will get into accidents while calling family members to tell them that they're on the way or while texting their friends. This is a social time and it should be fun, but save the socializing for when you are together in person, and not in the car.
Stay sober
Every year, about a third of the fatalities that happen on the road are linked to impairment. One of the biggest things you can do to keep yourself and others safe is just never to drive when you are impaired. Always stay sober if you know you're going to be in the car.
As noted above, this is extra important to stress during the holidays. A lot of holiday celebrations involve dinner and drinks. This is fine, but you need to know how to plan in advance so that you can participate safely.
Don't rush
Finally, people are often in a rush over the holidays. They have a lot to get done, life feels chaotic, and perhaps they have a deadline that they have to meet. Maybe they're just late to get to their grandparents' house for Christmas dinner. Rushing makes accidents more likely, and it can make them more severe if it means you're breaking the speed limit. Plus, drivers who are rushing are more likely to make mistakes. Always plan ahead and drive slowly and safely to your destination.
You could still be injured
These tips can absolutely help you this year if you're trying to stay safe. However, you also need to understand that other drivers make mistakes all the time. This is why it's so important to have the proper insurance coverage on your car. You also need to know what steps to take if you get injured in an accident or if a loved one suffers serious injuries. You can't always stop an accident from happening, but you can learn how to react to it properly to create the best possible future.