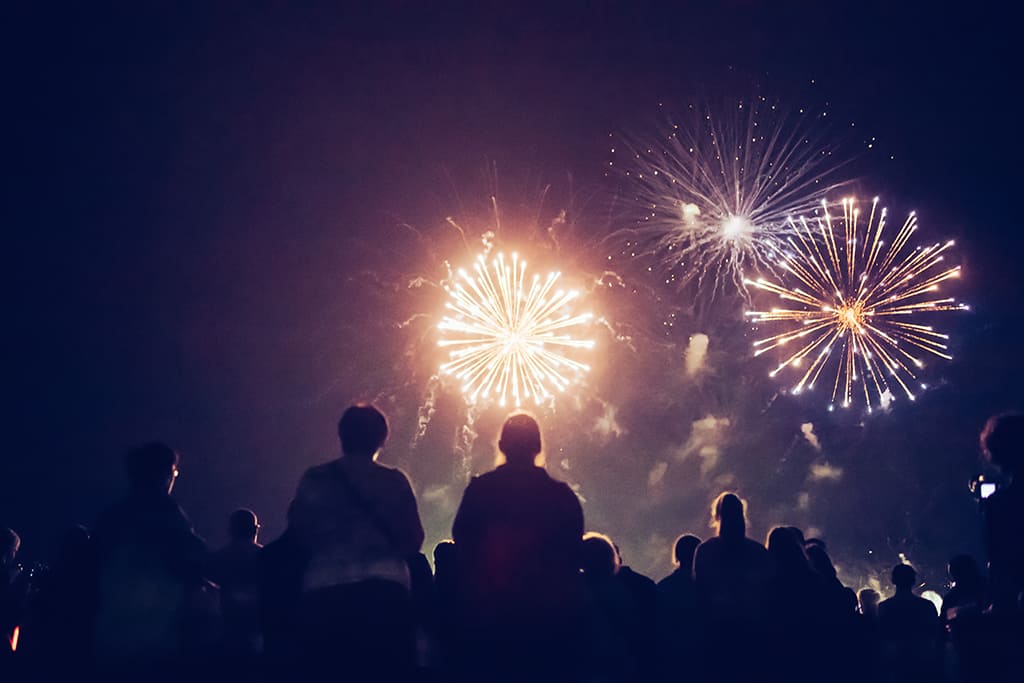 Celebrating with Assurance
Fireworks, with their vibrant hues and thrilling displays, have become synonymous with jubilant celebrations. Yet, as the skies light up, ensuring the ground below remains safe is paramount. Mishandling fireworks can lead to unintended property damages, injuries, and even legal complications. Rockwall Insurance, steadfast in its commitment to safeguarding your home and offering peace of mind, presents this detailed guide. Here, we delve into fireworks safety and elucidate how home insurance plays a pivotal role during such festive times.
Safety Protocols for Fireworks
Stay Informed on Local Regulations: Before lighting up the sky, be aware of your local jurisdiction's rules concerning fireworks. Regulations might vary, dictating the permissible types, sizes, and timings for fireworks.
Choose Quality Over Cost: Prioritize purchasing fireworks from reputable, licensed dealers. Sidestep street vendors or unknown sources, as the safety and quality of their products might be dubious.
Appoint a Fireworks Chief: Designate a sober, responsible adult to manage the fireworks. This person should be well-versed in safety measures and remain free from alcohol or other impairing substances.
Select the Right Venue: Opt for a spacious, open location, steering clear of structures, dry foliage, and potential fire hazards. Ensure there's no overhead interference like trees or electrical lines.
Be Prepared for Emergencies: Equip yourself with water sources or fire extinguishers. Swift action can prevent minor mishaps from escalating into significant calamities.
Adhere to Instructions: Always follow the guidelines provided with the fireworks. Ignite them individually in an outdoor setting and maintain a safe distance post-ignition. Refrain from reigniting duds.
Safeguard the Audience: Demarcate a safe viewing zone for spectators, ensuring they're well away from the ignition site.
Dispose Responsibly: Post-celebration, gather the remnants and douse them in water before disposal, mitigating fire risks.
How Rockwall Insurance Covers Firework-Related Incidents
Even with meticulous precautions, unforeseen incidents can transpire. This is where your home insurance becomes invaluable.
Coverage for Property Damage: A robust home insurance policy from Rockwall Insurance typically encompasses damages due to firework mishaps. This covers your home, personal assets, and other structures within your property.
Shielding Against Liability: In the unfortunate event of causing harm to others or their property, your home insurance's liability coverage can be a financial lifesaver, covering legal costs, medical bills, and potential settlements.
Policy Review: Familiarize yourself with your home insurance specifics, especially concerning firework-related incidents. For any ambiguities or inquiries, Rockwall Insurance is always at your service.
Rockwall Insurance's Commitment to Your Safety
Safety should never be compromised as the festive spirit takes over and fireworks become the highlight. Adhering to the prescribed safety norms is imperative to ensure the well-being of all involved. Moreover, your safety net is your comprehensive home insurance policy encompassing fire damages and offering liability protection. At Rockwall Insurance, we believe that a blend of caution and the right insurance ensures celebrations remain memorable for the right reasons.
Disclaimer: This article is intended for informational purposes. It doesn't replace legal or insurance counsel. For tailored advice and information, consult with a qualified insurance expert at Rockwall Insurance regarding your specific insurance requirements and coverage.