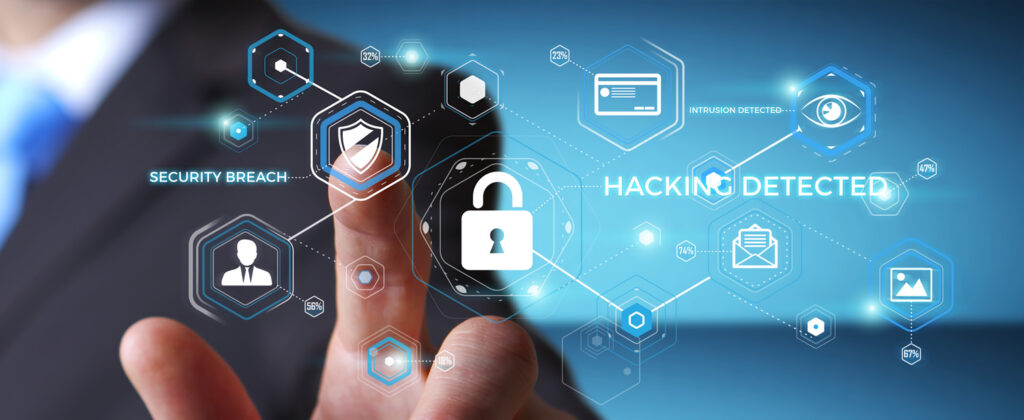 Did you know that 62% of all cyber attacks, worldwide, are directed at small and medium businesses?
At Rockwall Insurance, our goal is to protect our customers from all types of existential threats, including those that are new, misunderstood or complex. Our customers, who own businesses, understand that their computer networks and databases are assets that need to be protected and are subject to increasingly sophisticated attacks.
In this article, we hope to help illuminate some of the existing cybersecurity threats to your computer network systems, and websites, and how we can protect you from a potentially costly cyber attack.
Here are three sobering statistics:
Small and medium businesses have a 20% chance of experiencing a cyber attack.
According to IBM, the average cost of a data breach to companies is over $1 million.
According to Varonis (pioneer in data security), on average, only 5% of companies' data folders are properly protected.
If you own a small or medium business, insurance against cyber attacks on your valuable systems, data and web sales portals merits serious consideration.
Some of Your Network Information Is Easy to Find
At Rockwall Insurance, we don't need all your passwords to find and evaluate the integrity of your computer network… and neither do hackers with malicious intent! If you know where to look you can find a lot of important information about a company's IT infrastructure without an invasive exploration.
Here are some things we can find or explore without access to your passwords:
Your public website portals.
Domain names that are not in use.
Pieces of software in your web applications.
Employee emails for the purpose of sending false information and attempting to gain access to account information.
The fourth item on this list is sometimes referred to as "phishing." The use of phishing, as an effective tool by hackers, has skyrocketed. Hackers send emails as a way of obtaining information to gain control of your valuable data or to access accounts and withdraw funds while posing as a "company or bank official."
What Can We Do to Increase Your Valuable Cyber Protection?
Rockwall Insurance has an expert cybersecurity team that can provide advice on effective precautions for your systems and employees. We can perform a review of your systems and provide a report that will illuminate vulnerable areas.
More importantly, we can provide actionable steps to greatly lower the chance that your systems and data will be compromised or held for ransom. Sometimes, as we mentioned, hackers use emails to acquire bank information and re-route funds.
In summary, we can help you protect your business from cyber attacks with the following steps:
Conduct a non-invasive search for all points of data vulnerability (including website).
Provide a report detailing these potential points of failure.
Provide actionable steps to secure these points in order of priority.
Advise you on the best insurance policy to cover harmful cyber attacks.
Thus, after you read our report, you can secure the most egregious points of vulnerability and address them first. We, at Rockwall Insurance, are able to explain your valuable security measures in layman's terms. Some insurance companies may try to make their clients and customers feel intimidated with confusing technical jargon. However, that's counter to our mission, which is to protect our customers' businesses and properties with clear language and appropriate safety measures.
What Is Ransomware?
Our customers have been hearing a lot about ransomware in the news lately. Valuable passwords and account information are often obtained through business emails that look professional and legitimate.
In one recent case study, hackers sent a professional-looking email that asked the recipient to open a link. When the recipient opened that link, it installed malicious software on the company's server. The data on the server was then "held hostage" until a requested ransom payment of $100,000 was delivered to the perpetrators.
There are ways to protect against this, and many other, methods of cyber attack. We're here to help you through the whole process of protecting your assets when it comes to your data, revenue-generating websites and systems. Remember, if you gain significant revenue through your website and it goes offline for several days… that could be extremely costly all by itself!
We're Here to Help
We live in a world of increasingly sophisticated technology. Our collective dependence on that technology — for our digital records and sources of revenue — can also be seen as a major point of vulnerability. Cyber security and insurance may seem like an extraneous measure to some. However, when you review the statistics listed above and realize that cyber crime is affecting real people every day it serves as a useful warning. It's no longer relegated to the realm of cinema.
We, here at Rockwall Insurance, have put together a team of cybersecurity experts to rigorously safeguard our customers' digital assets and funds. Obviously, we also issue quality insurance policies to protect the physical part of their businesses as well.
We pride ourselves on our ability to help our customers understand this new arena of cybersecurity in plainspoken terms. We look forward to your call for the purpose of further clarifying any points and helping your business thrive now… and in the future!
Please call us at 972-772-0540 for exceptional customer service and information.