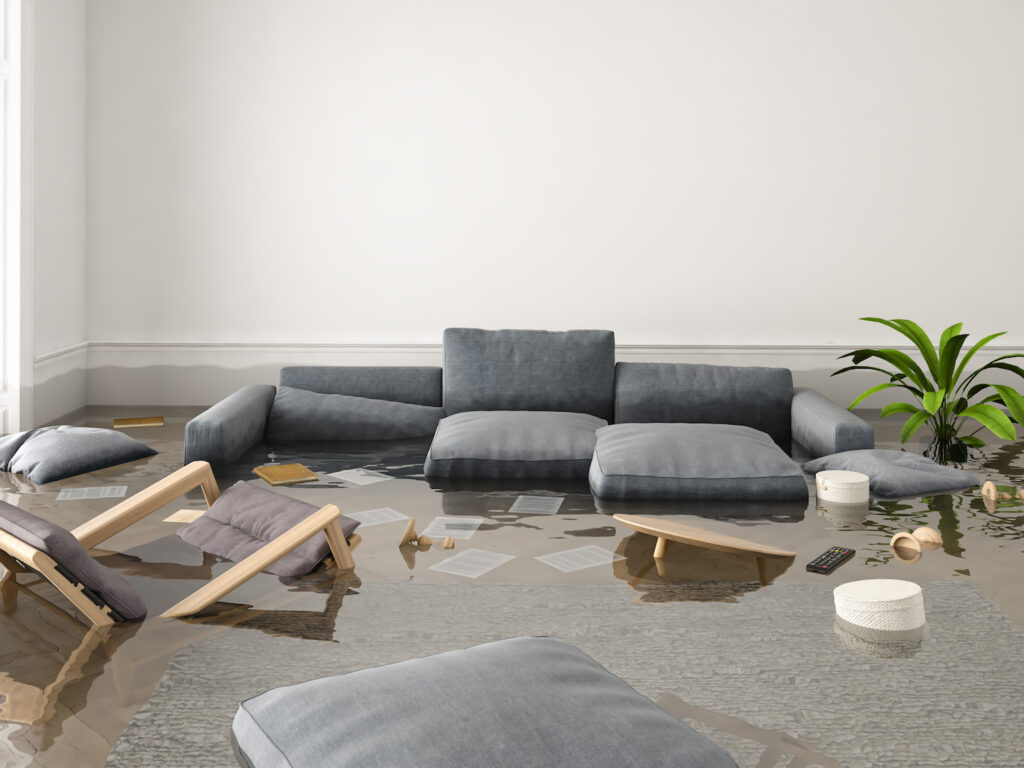 As a homeowner, you understand the value of protecting your home and guarding against costly, unexpected out-of-pocket expenses. Before finalizing the purchase of your home, you will undoubtedly be faced with the task of shopping for the right type of Rockwall Home Insurance to protect your investment. One topic that is often overlooked during this process is the need for flood insurance. Is it required? How much does it cost? What does it cover?
Although flood insurance may not necessarily be required in your area, it is often a great addition to your homeowner's policy to guard against catastrophic losses and help safeguard your family's future. Water remediation and repairs to your home can not only be costly but can also be a lengthy and invasive process if not handled by licensed and experienced professionals. Beyond the cost and time involved though, standing water can also lead to a variety of respiratory health concerns in your home caused by mold accumulation and growth. Below, we'll explore a wide range of factors you should consider to help protect your home and your loved ones by adding flood insurance to your policy.

Is Flood Insurance Required in My Area?
In many low-lying areas with a history of water accumulation, flood insurance may be required by your mortgage company. This is also true for properties that are adjacent to large bodies of water such as lakes, rivers, ponds and canals. If your home falls in one of these critical areas which may be prone to flooding, maintaining flood insurance is not only a great idea, it is often mandatory due to the higher probability that your property may experience flooding at some point. To find out if your home lies in a flood zone, be sure to visit the Federal Emergency Management Agency's website at FEMA.gov where you can gain valuable insight into the potential and risk of flooding in your area.

The Process of Removing Water and Fixing Your Home After a Flood
If you have never experienced significant flooding, you may not understand the impact excessive water can have on the structure of your home. Whether it is caused by rising water levels in nearby bodies of water, severe rains or both, standing water can devastate your property and your bank account. Water can easily penetrate deep into your walls and flooring to erode their structural integrity. Before even considering repairs, this standing water must first be pumped out of the home before the full extent of the damage it caused can be assessed.
Flooding can also bring with it a variety of health concerns for your family and pets in the form of mold accumulation. Mold is not just unsightly but can lead to significant respiratory illnesses. To combat this mold growth, experts often bring in advanced drying equipment and industrial fans before they begin the process of removing damaged walls and flooring, and starting repairs. This entire process is not only time-consuming but can be expensive for homeowners without flood insurance.

How Much Does Flood Insurance Cost?
Many homeowners are, understandably, reluctant to discuss adding flood insurance to their policies because they believe the cost is too high. Fortunately, in many cases, adding flood insurance to your policy is extremely affordable. It is also cost-effective when you consider the out-of-pocket expenses you would incur in the event your home floods. Uninsured homeowners are often stunned by the sheer cost of repairing water damage in a home. Drywall repairs, mold remediation, drying, replacement of household items and other expenses add up quickly and can result in catastrophic costs.

What Type of Flood Insurance Coverages Are Offered?
Flood insurance, like other types of insurance, can be tailored to address your specific needs. When standing water enters your home, it not only damages walls and flooring but can also affect your personal items such as furniture, electronics, clothing, documents, photographs and more. Therefore, it can be a good idea to consider adding flood insurance coverage that will not only address the physical damage caused by flooding in your home but also the cost to replace your personal items destroyed by the presence of water. Working hand-in-hand with your homeowner's insurance team to discuss these concerns is a valuable way to help save money when and if disaster strikes.

Connect with Us Today to Discuss Your Rockwall Home Insurance Needs
Would you like more information about affordable flood insurance? Then reach out today to speak to a friendly and knowledgeable Rockwall Home Insurance professional to discuss how you can protect your home and your family with our comprehensive and cost-effective flood insurance. Pick up the phone and give us a call at 972-772-0540, send an email to our team at [email protected], or visit rockwallinsurance.com/home-insurance-rockwall-tx/ to learn more. We'll be happy to answer your questions and provide more information on the best flood insurance coverage for your specific needs.